This story about a man throwing red ink into the Trevi Fountain – one of the great majestic masterpieces of Rome – caught my attention not for the (frankly) jejeune claims of artistic significance, but rather because how it highlights just how fragile and vulnerable these and other great treasures remain. From the article:
Initial reactions were of outrage and concern, and underlined how exposed Italy's precious monuments are. Over the years, vandals have damaged dozens of statues, including the Pietà by Michelangelo in the Vatican. A 1993 bombing aimed at the Uffizi Gallery in Florence that killed five was attributed to the Mafia.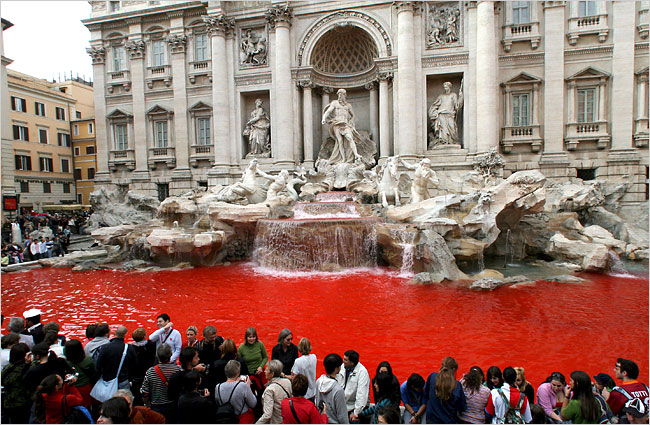 The treasures of Greece are likewise vulnerable, though the authorities seem to be more proactive. The sculptures at the Acropolis are being moved by gigantic cranes to a dedicated museum, for example. The Greek authorities are also demanding that London return some of the sculptures from Greece now residing in the British Museum, but they probably are safer there. Same goes for the treasures of Egypt.