I am officially a Notary Public in the state of California – I just earned my commission this month. Like any other profession, being a notary requires having the right gear! Here's a quick list of the essentials.
Briefcase – Samsonite 10558 Focus III 6-Inch Attache (Black)
I wanted a modern take on the traditional brief, so I went with this Samsonite model. There's a strange pen-case holder on the inside which is not that useful unless you take out the insert, but other than that I have no complaints. The best feature is the writing surface flap, which seems to be totally unique among all briefcases I researched. The case is deep enough for all my notary gear and stacks of documents, plus extras.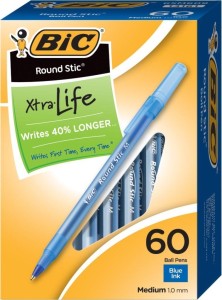 Pens – BIC Round Stic Xtra Life Ball Pen, Medium Point (1.0 mm), Blue, 60-Count
Blue ink is the industry standard for loan signings now, and you need to always have a pen ready for your client. You're going to lose a lot of these. These BIC pens are reliable, blue, and cheap. Buy something more expensive for yourself, but these should be your default for clients. At about $.25 per pen, it doesn't matter if they don't give them back.
Notebooks – Field Notes Kraft Ruled 3-Pack
A small notebook is indispensable when you are out doing mobile notary work – jot down phone numbers, addresses, special notes, or just a to-do memo. Field Notes is a great high quality brand, far more affordable than moleskines and less bulky.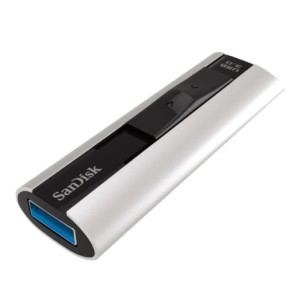 USB Drive – SanDisk Extreme PRO CZ88 128GB USB 3.0 Flash Drive Speeds Up To 260MB/s- SDCZ88-128G-G46
This is simply the fastest USB 3.0 drive out there. It comes with a lifetime warranty, is built like a tank, and the slide-out mechanism for the plug avoids the hassle of caps. It looks gorgeous, too. I always recommend buying the maximum possible capacity you can afford, for longevity.
Multifunction printer – Brother Printer MFC8710DW Wireless Monochrome Printer with Scanner, Copier and Fax
Brother MFC printers have the edge on HP in terms of price and performance (print speed). The advantage of an MFC is you get a scanner, copier and fax built-in, and the MFC8x series from Brother has a legal-sheet size scanning capacity so you are covered for any legal document you may need to scan or copy. This is the cheapest model that has wireless connection and duplex printing; the next more expensive model has duplex scanning, which in my opinion is not worth the extra $50 in cost. The 8710 is at the sweet spot of price and essential business features, especially for notaries who do loan signings.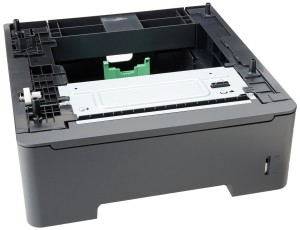 Legal paper tray – Brother LT5400 Optional 500-Sheet Paper Tray Printer Accessory
Any notary doing loan signings will be printing a lot of documents in mixed letter and legal size format. A second tray dedicated to legal size paper will save you a fortune in the long run so you arent printing letter-size documents on legal, or wasting time switching trays back and forth. This is a solid investment in efficiency and long-term cost savings.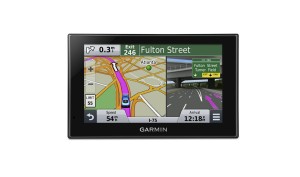 GPS unit – Garmin Nuvi 2539LMT North America
Indispensable tool to make sure you get to where you are going for notary clients and loan signings. Garmin is the industry leader and has the simplest interface in my opinion, making it easy and intuitive to use. This is the cheapest model that includes lifetime traffic and map updates, no extra subscription fees required.
Accounting software – QuickBooks Pro 2016 Small Business Accounting Software with Free QuickBooks Online Essentials
If you don't already have it, you need it. Every small business needs to have this. It far cheaper than an accountant, and consolidates every financial aspect of your business, from billing and invoices to expenses and sales.