Some screenshots from episode 2.
Sort of a cute and fuzzy Maximillian. well, shiny, not fuzzy. I love that smiley face.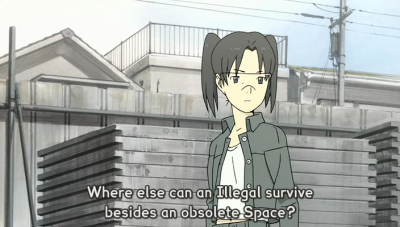 Reki! already my favorite character.
Tribbles! Man this is the best series ever.
There are exactly two anime I've seen where children aged 3-4 were portrayed with any accuracy. Totoro was one, and this is another. Poop.
I use tis face all the time. And I got my fair share of it as a kid.
I am having a blast. It's like watching Shingu.