I was pleasantly surprised, and not from low expectations either. I actually enjoyed this movie. In fact it reminded me in some ways of Princess Mononoke. It was a visual feast of course, but the key to its value was in realizing that this was just a tale within the Earthsea universe. You enter the world with its history intact, and that history is referenced but not fully detailed. Of course we see Ged and Tenar, but they are truly peripheral. The film engages you in the main characters, Arren and Therru. And even the villain has a motive that makes you at least partly pity him. And I certainly wasn't expecting either of the two great shocking events, one at the start and the other at the end, to occur.
I dont know what else to say, other than I truly expected to hate this film but it's certainly better than Howl's Moving Castle. Guess I'll setup that Gedo Senki category after all.
Some screenshots below the fold.
Hort Town. Slavers, the lot of them.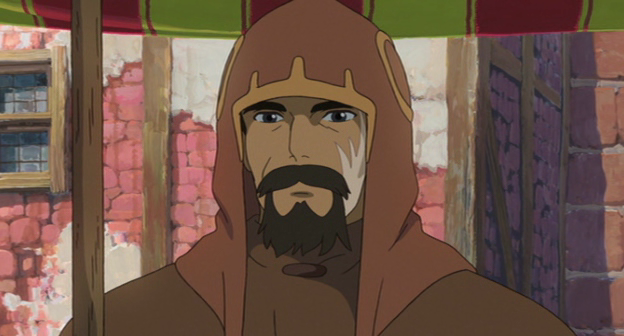 the Archmage Sparrowhawk, whose true name is Ged.
even minor settings like this basin where Arren washes his face have a texture and implied story in them. The whole world of Earthsea comes across as rich and varied as Middle Earth in a way that LeGuin herself doesn't manage to achieve in the books, at least as far as I recall.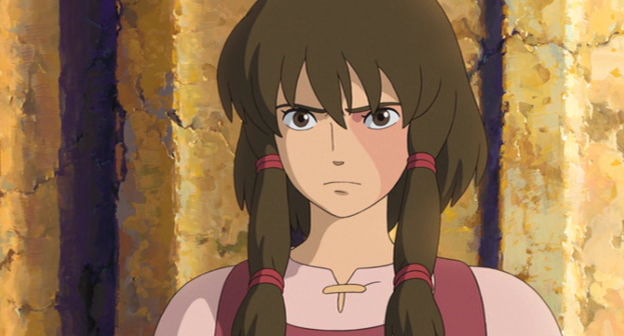 Therru, whose true name is Tehanu.
Sometimes the visuals just blew me away.
Tenar. tough lady.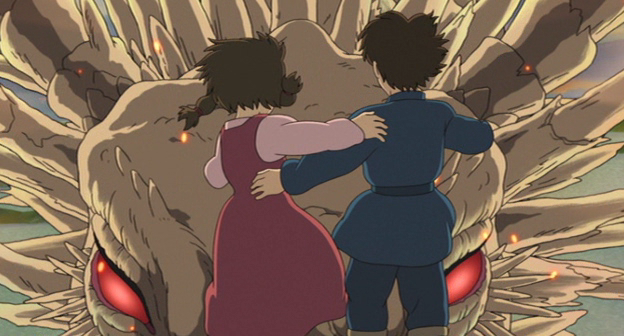 The dragon mythology is underplayed overall, which means that when you do get to see one, it's an experience.
the series gets the dragons right. they are what they are. "Once, dragons and men were one."