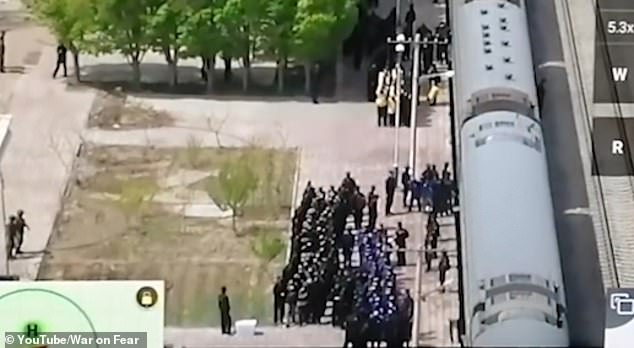 I'm aghast at this.
Five Republican US senators have asked Netflix to reconsider its plans to adapt the bestselling Chinese author Liu Cixin's book The Three-Body Problem, citing Liu's comments in support of the Chinese government's treatment of Uighur Muslims.

In a letter to Netflix, the senators said they had "significant concerns with Netflix's decision to do business with an individual who is parroting dangerous CCP propaganda". The letter cites Liu's interview with the New Yorker last year, in which the Chinese novelist was asked about the mass internment of Muslim Uighurs in Xinjiang.

"Would you rather that they be hacking away at bodies at train stations and schools in terrorist attacks? If anything, the government is helping their economy and trying to lift them out of poverty," Liu said, adding: "If you were to loosen up the country a bit, the consequences would be terrifying."

The Guardian, "Netflix faces call to rethink Liu Cixin adaptation after his Uighur comments"
The question of separating the art from the artist doesn't have an easy answer. Usually, I can – for example, Orson Scott Card's political views are at odds with mine, but I am still able to enjoy Ender's Game. However, Dan Simmons went completely overboard back in April 2006 to an unforgivable degree and rendering Hyperion completely unreadable to me. The above, from Liu, is equivalent in my view and arguably worse as he is glibly parroting CCP propaganda and justifying religious and cultural genocide.
I just finished saying that I try to avoid politics on this blog, but the simple fact is that science fiction is about the human condition. When writers of other genres offend me, it doesn't sting. And at least with Card I can see where he's coming from (I disagree profoundly, but I get it). Liu and Simmons made it personal.
I don't begrudge him his Hugo but I sincerely hope that Netflix doesn't reward Chinese propaganda with a TV deal. If they do, then I will not be watching.