too good to pass up.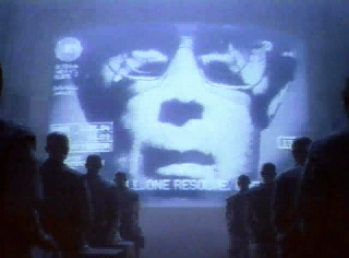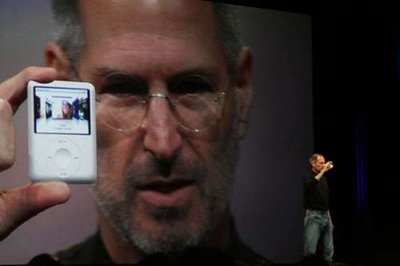 Fifty years from now people will look back and mark this date as the turning point when the shackles of 20th-century media and telephony and film and TV and print were thrown off, shrugged away like so much heavy useless armor. And you, Apple faithful, will tell your grandchildren that you were there to see it. You lined up at the Apple store on Day One, your hands trembling, and purchased this magnificent device and recognized, even then, that what you were touching was the future. You will tell how you were there on the day when freedom — yes! glorious freedom! — burst into the world like sunlight into a darkened cave. Freedom. Say it out loud. Freedom. What a word. What a concept. A new kind of freedom, the kind where you lock yourself into the world of an enlightened despot, the greatest figure of our age, the Walt Disney of the 21st century, and bask in the glory of what I give you. My freedom. My world. My greatness. Multitouch coupled to disk drive coupled to WiFi coupled to Safari coupled to OS X. Imagine it! Dream it! Then dare to do it!
Photos and text via Fake Steve, who just earned a slot in my RSS portfolio.