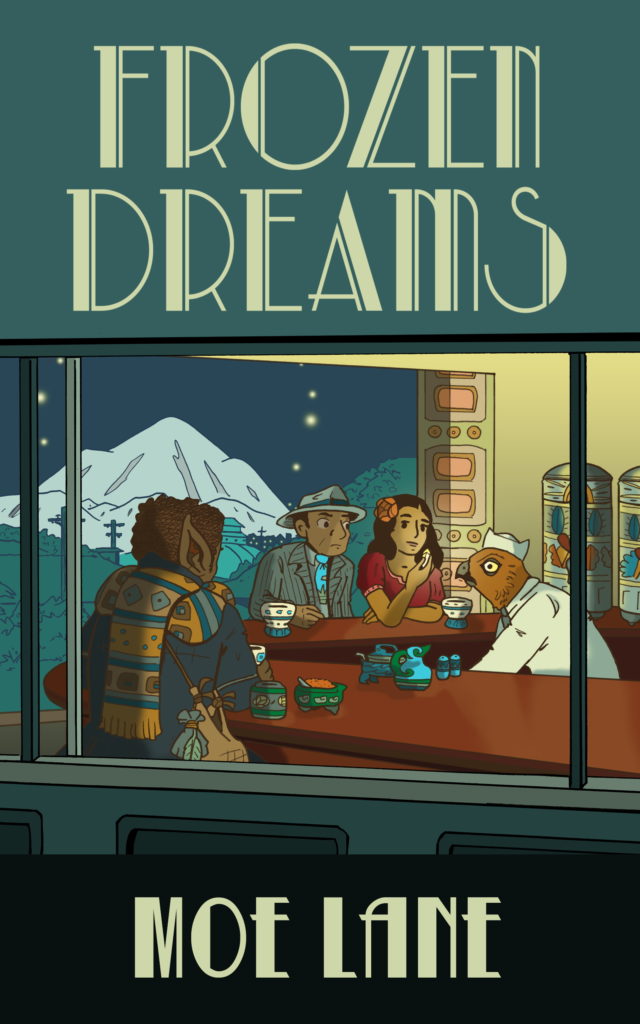 Let's start with that, shall we? FROZEN DREAMS is my first novel (also available as an audiobook): it's a post-apocalyptic urban high fantasy pulp detective novel, complete with wizards, fantasy races, and at least one wisecracking private eye. It's set in the far-future and remarkably-retro Cin City, capital of the Kingdom of New California – where life may not be cheap, but it ain't exactly solidly made, either. Now, some might say that all of this is just an excuse for me to make all sorts of pop culture references in a fantasy story – but I couldn't possibly comment.
The hero of this story is Tom Vargas, a Shamus pledged to Clear the tough Cases, no matter what. And there's a lot of 'whats.' Evil mage ambassadors. Commie demonologists. Ken barbarians. And as many flying monkeys as my editor could force me to put in.
Which was honestly not hard to do.
Continue reading

"Guest Post: I'm Moe Lane, and FROZEN DREAMS is my first book!"