I finished Shingu a few days ago. I am entranced. I have to agree with Steven, this series is top-shelf. The length of it makes a rewatch somewhat unlikely though, but I am going to read Steven's TMW and then make a final post on my own thoughts overall.
I stitched this poster together out of separate screencaps, since the camera was panning over it:
"Stop staring at those flowers! it's creepy!"
more spoilerish screencaps below the fold.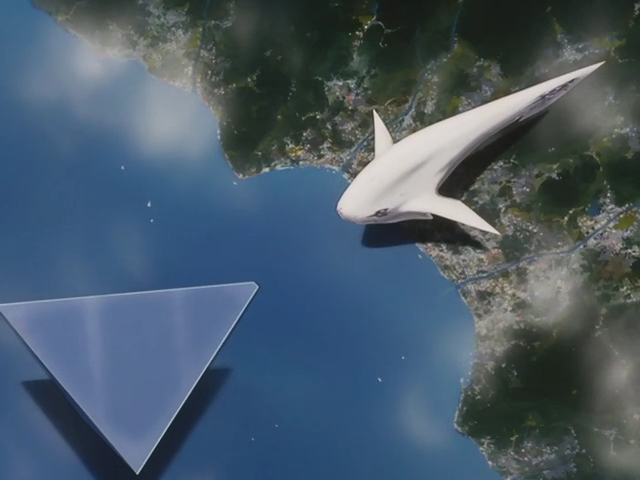 what can I say? the spaceships were cool. I love the whale look of the Galactic Federation behemoth.
It's amazing how later this pile of food becomes a major plot point. I mean, it's food! I loved how often I was surprised.
Muryou stands out, doesn't he? Have to admit I found him less useless in the episodes' final stretch. Though the final revelation of Muryou's identity was I think more for laughs than anything else.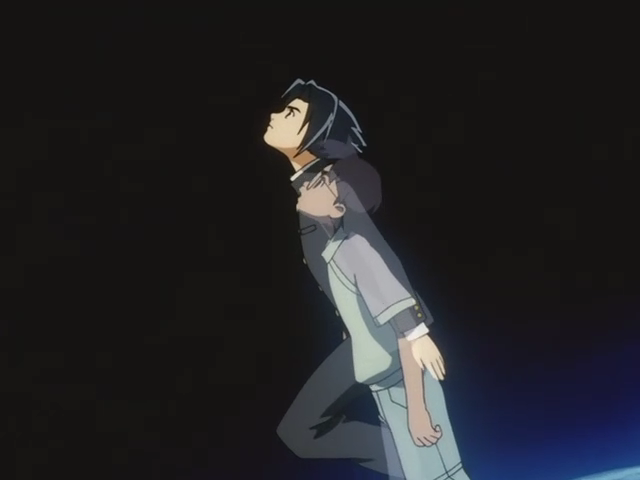 "Oh, that's just my son and his friend from school."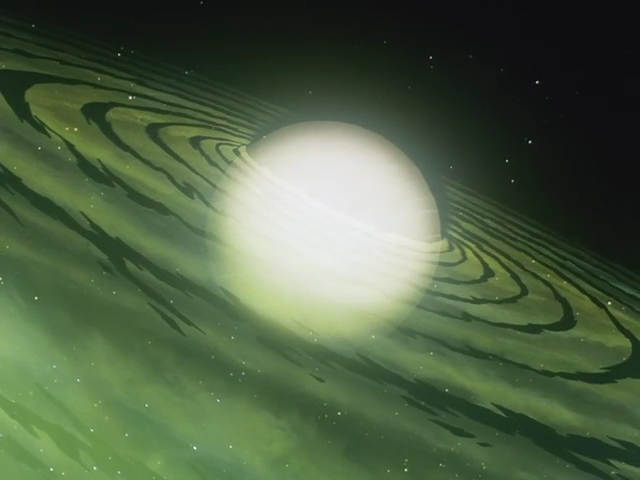 OK, I confess that I didn't really have any idea what the metaphysical babble was all about regarding Shingu/Mugen and energy flow. But I didn't care, and didn't want to think about it too hard. I really bought into this. Haven't been so willing to suspend disbelief since Haibane Renmei, to be honest. (I wonder if someone has photoshopped wings onto Nayuta…? )
I feel vindicated. Jiltosh was my favorite character (aside from Nayuta, of course). Figures he'd be the baddest bad ass of the surprisingly high number of badasses loafing around on Earth.